Susan Joy Rennison's
Website
No. 1 hit at Delft Technical University! 27,000 video hits since January, representing 35,000 hours of listening! (Notified on 4th July 2011)
1 + 3 hour presentations at Delft Technical University, The Netherlands on Monday 31st January, 2011.

English info
,
Dutch Info
This website is best viewed with the FireFox browser, you can download it here
click icon
Space Weather & Energy Driven Evolutionary Change


The Celestial Deluge &
Arrival of Cosmic Fire

Welcome to the Susan Joy Rennison website!
| | |
| --- | --- |
| This website is meant for intelligent people who want to understand the new phenomenon of space weather and how it relates to rapid evolutionary change. The huge amount of information collected here, explains why scientists, engineers and academics believe that nationwide blackouts caused by severe geomagnetic storms, are likely in the very near future. As you will soon find out, disaster preparedness is no longer just for the paranoid. | |
Slideshow: The Joyfire Space Weather "Facts" Introductory Slideshow

Click image above or here
Please watch this introductory slideshow that summarises the main issues associated with the new phenomenon of Space Weather and the inevitable implications of energy driven evolutionary change.
---
The New Cosmic Age has arrived!
Slideshow: A New Cosmic World Age Dominated By Space Weather — Driving Evolutionary Change Click icon or here

Please watch this short introductory slideshow that highlights the atmospheric impact of Space Weather. p>
---
Please note: I am NOT a New Ager and this is NOT a New Age website. Please read my Joyfire Philosophy webpage and my essay Spiritual Evolution in the Cultic Milieu , where I make it very clear that not every Seeker in the Cultic Milieu is a New Ager and thus steeped in certain New Age beliefs.
Susan Joy Rennison,
B.Sc. Hons. (Physics with Geophysics)
Website Statistics
Between 1st May 2008 & 31st December 2012, there have been:

Hits: 32,890,564
Page views: 1,735,407
Visits: 414,635

These statistics are provided by Webalizer Version 2.01.

Basic info on website statistics here


Visitor Locations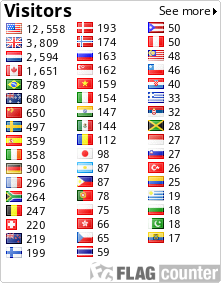 This website is best viewed with the FireFox browser, you can download it here
click icon